"The design of assignments, that is, the actions required to complete them, shapes the learning that results. We know this, but do we make the most of what we know when we design and select assignments?" (Welmir, 2015).
Read the following blog post:
6 reasons it's important to create your own online assessments
Online assessment saves teachers' time.
It makes student thinking visible.
It allows teachers to quickly make instructional decisions.
It establishes a record of student progress for more meaningful conversations.
It helps us better address students' needs across the performance spectrum.
It develops test-taking skills for PARCC and other high stakes tests.
How Assignment Design Shapes Student Learning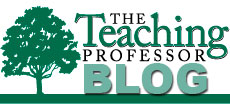 Students appear to be overall more likely to take greater intellectual risks in blogs, which they know will be read and commented on by their peers. Conversely, journals–the more private option–compel students to be vulnerable and take more personal risks in their reflections."
Creating Effective Assignments
To align your assignments with the state or provincial standards, you should strive to do the following (Dougherty, 2012, p. 13):
Teach literacy skills in all content areas.
Teach students to comprehend and critique a variety of texts and ideas.
Write prompts that ask students to write or orally explain in response to reading.
Include speaking and listening as a means of comprehending and communicating.
Expect that students will use and write language to communicate appropriately for an audience and a purpose.
Require evidence from texts and credible sources.
Create opportunities for students to use and manage technology to learn and produce their own products.
Write instructional plans that document and plot the teaching that transforms an assignment into learning.
Designing Effective Online Assignments by Todd Gilman (March 22, 2010)
Todd Gilman (librarian for literature in English at Yale University Library) does not believe in online quizzes because he thinks the students are cheating by having a book open or someone passing them the answers. I DO use online quizzes to make sure the students understand the concepts that can be found in the content of my course. I also allow students to complete the online quizzes as many times as they wish.
Todd Gilman gives the following suggestions for online assignments:
enable students to learn independently
grant extensions if requested in advance of a due date
force students to work in groups
the work can be completed by each student on his or her own
direct them where to look for information
post models of selected assignments so students can see what you consider to be good work
Designing successful online assignments: 10 tips by Jakko van der Pol
"…designing effective online assignments consists for a large part of motivating your students to invest this effort and to engage in productive interaction." van der Pol has the following 10 suggestions for designing successful online assignments:
Take it seriously
Communicate clear expectations
Design (small) success experiences
Make the activity worthwhile
Offer choices
Start with a (real) problem and finish with a (real) product
Allow 'identities' or 'reputations' to be built
Moderating: be sensitive‐responsive
Create a 'safe' and constructive atmosphere
Profit from the different strengths of different tools
Characteristics of Effective Online Assignments by The Sheridan Center for Teaching and Learning at Brown University
Effective online assignments and activities typically…
take advantage of the Web as a learning environment
start engaging students early in the course
are transparent in their motives and articulate a clear rationale
connect multiple parts of the course
have clear criteria for evaluation and assessment
give detailed instructions and prompts
demonstrate variety and flexibility
provide good (and bad) examples
are inclusive and accessible
The Complete Step-by-step Guide to Designing and Teaching Online Courses By Joan Thormann and Isa Kaftal Zimmerman (2012)
Chapter 4 of this book has 20 assignment templates and examples.
Video viewing
Online artifact jigsaw
Compare and contrast case study findings
Project work
Research paper
Writing an article for publication
Real-time meetings
Attending a webinar or virtual conference
Case study analysis
Conduct an inquiry
Simulation
PowerPoint
Online publication
Review of articles, videos, podcasts and other media
Developing a podcast
Developing a blog
Try a technique or tool
Role-play and debrief
Student developed activities
Developing a website